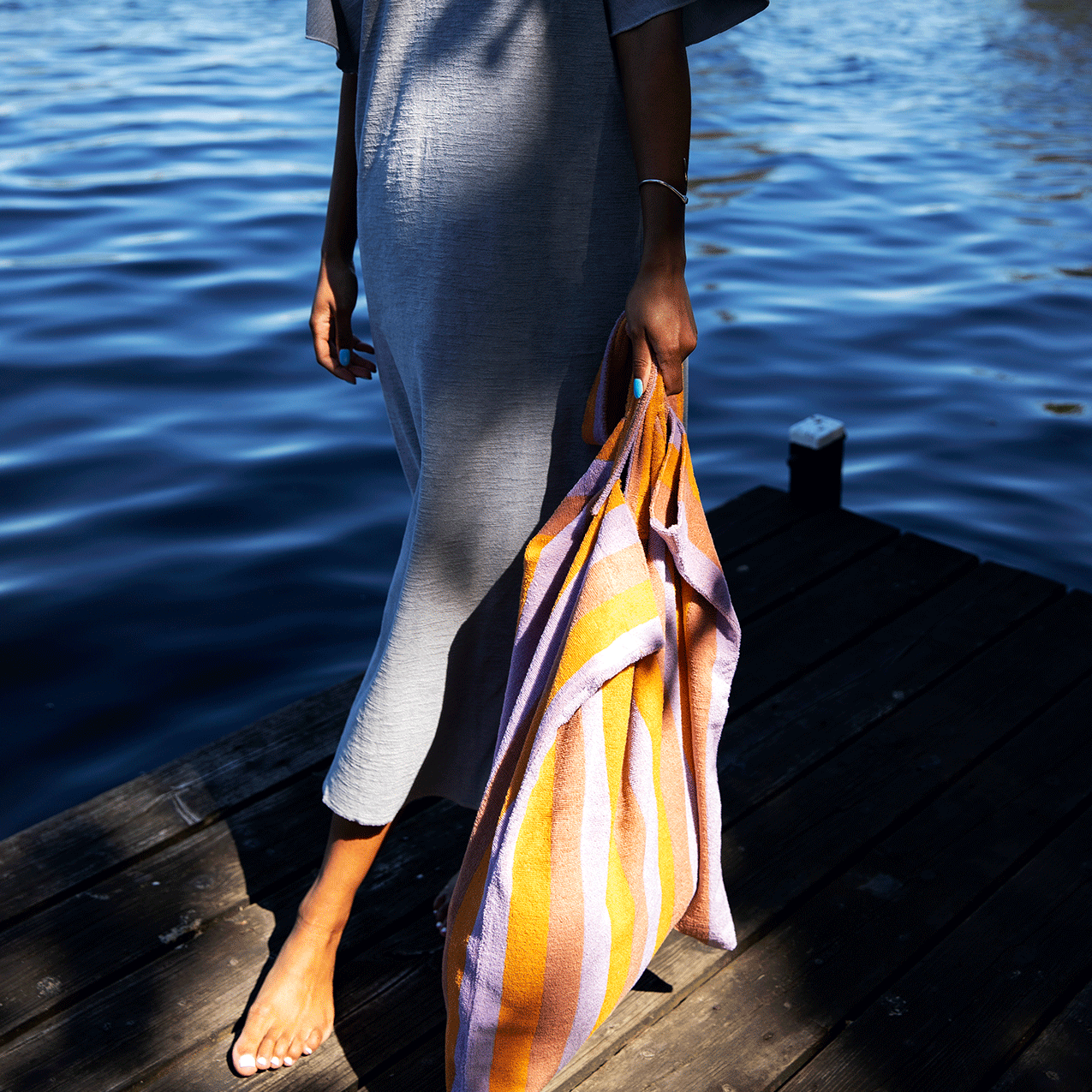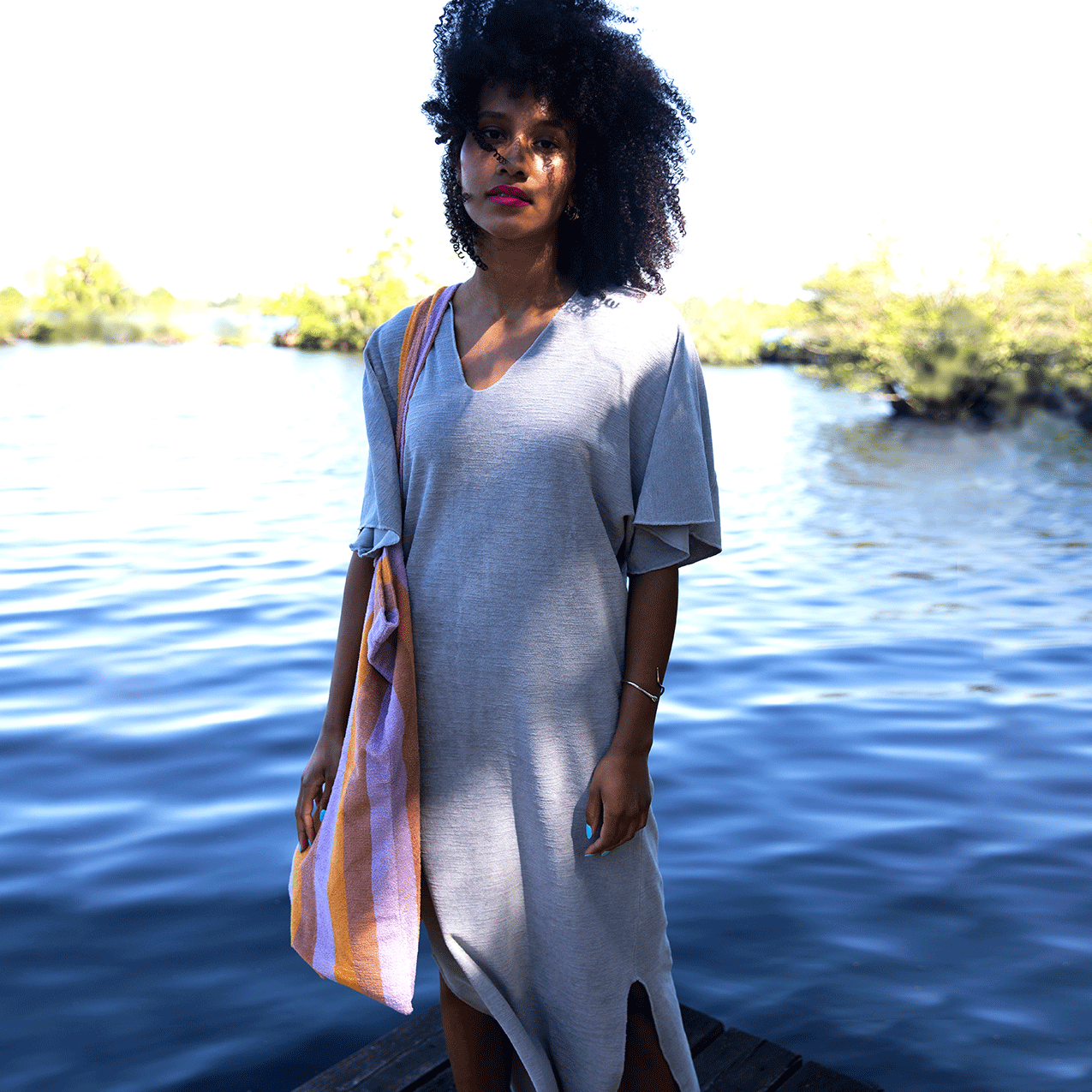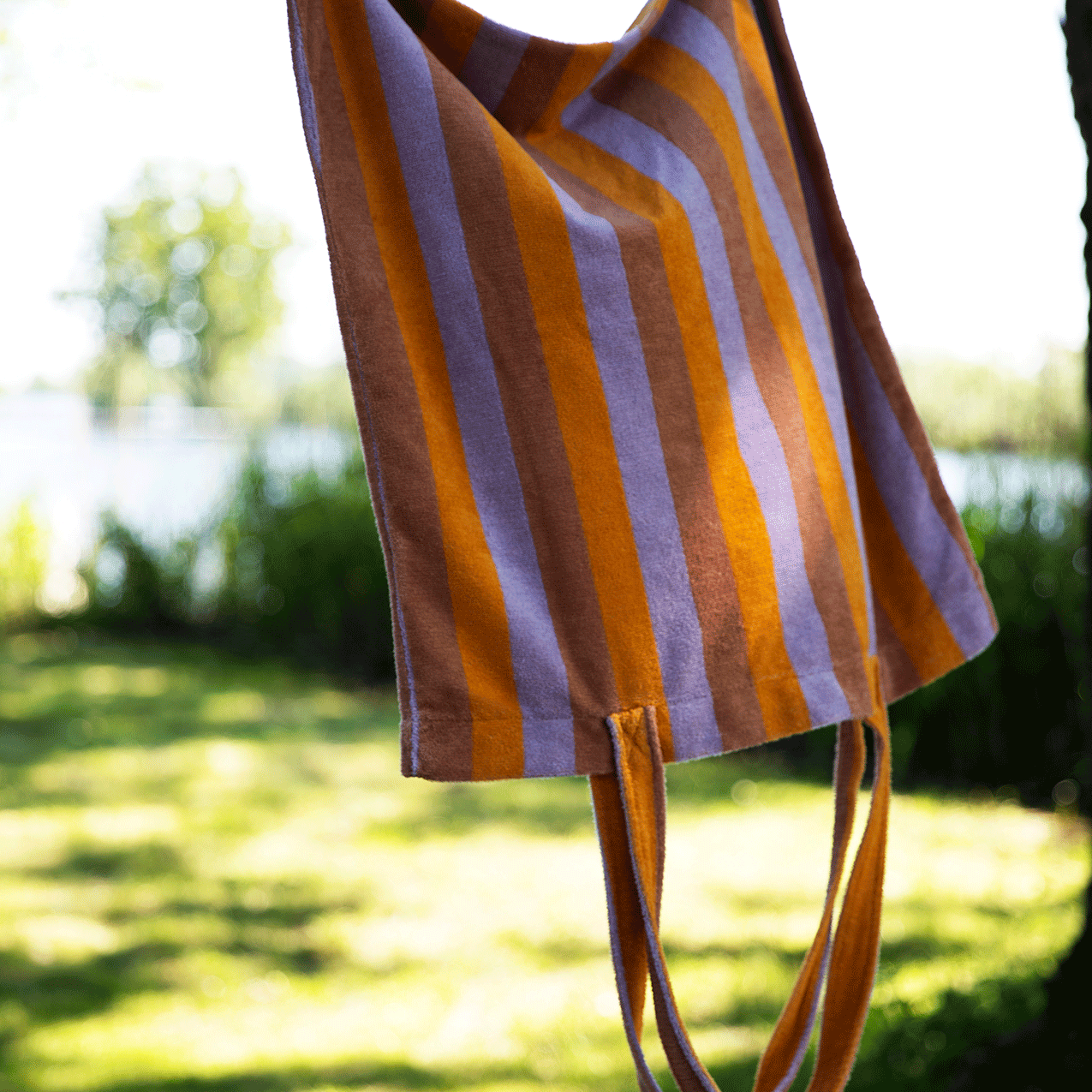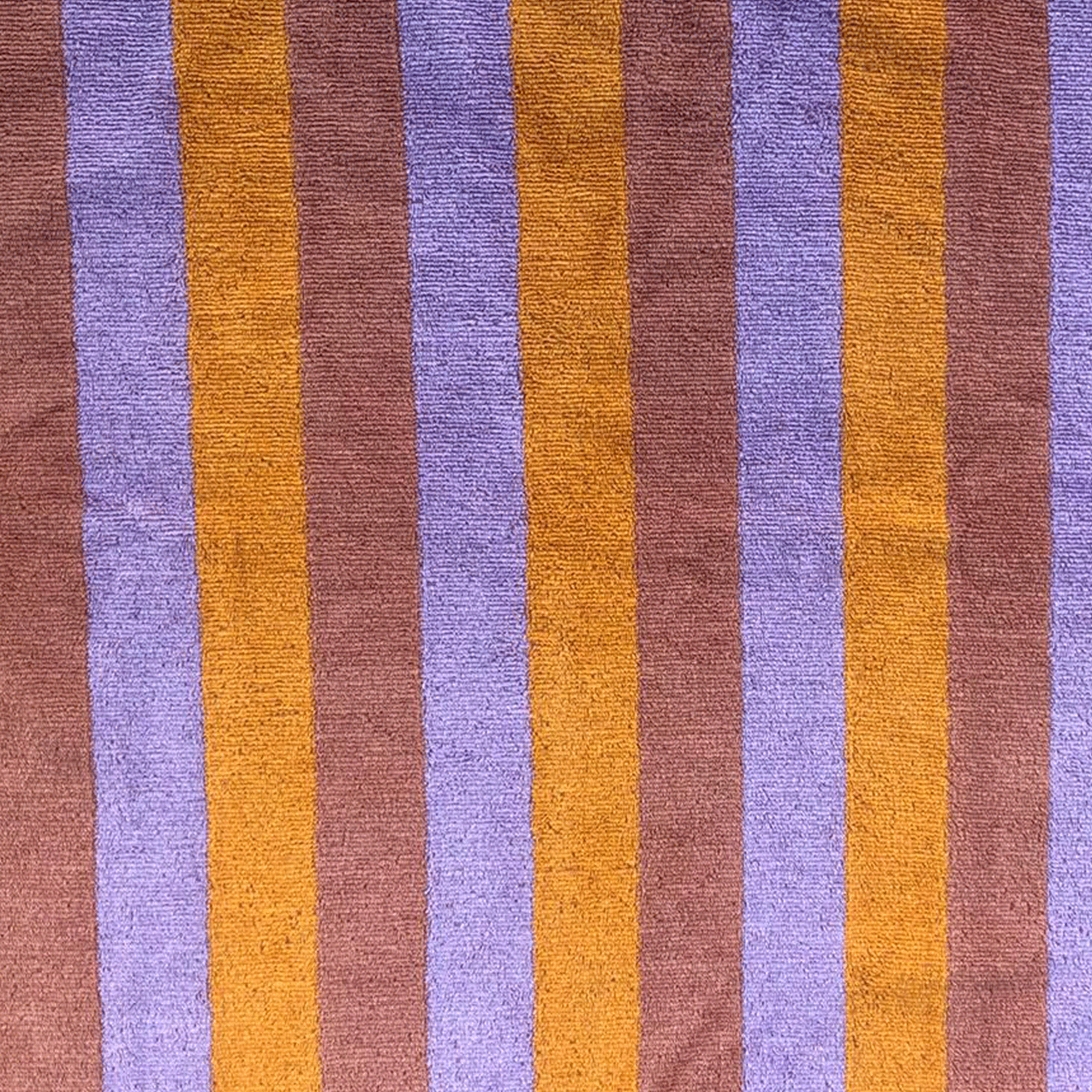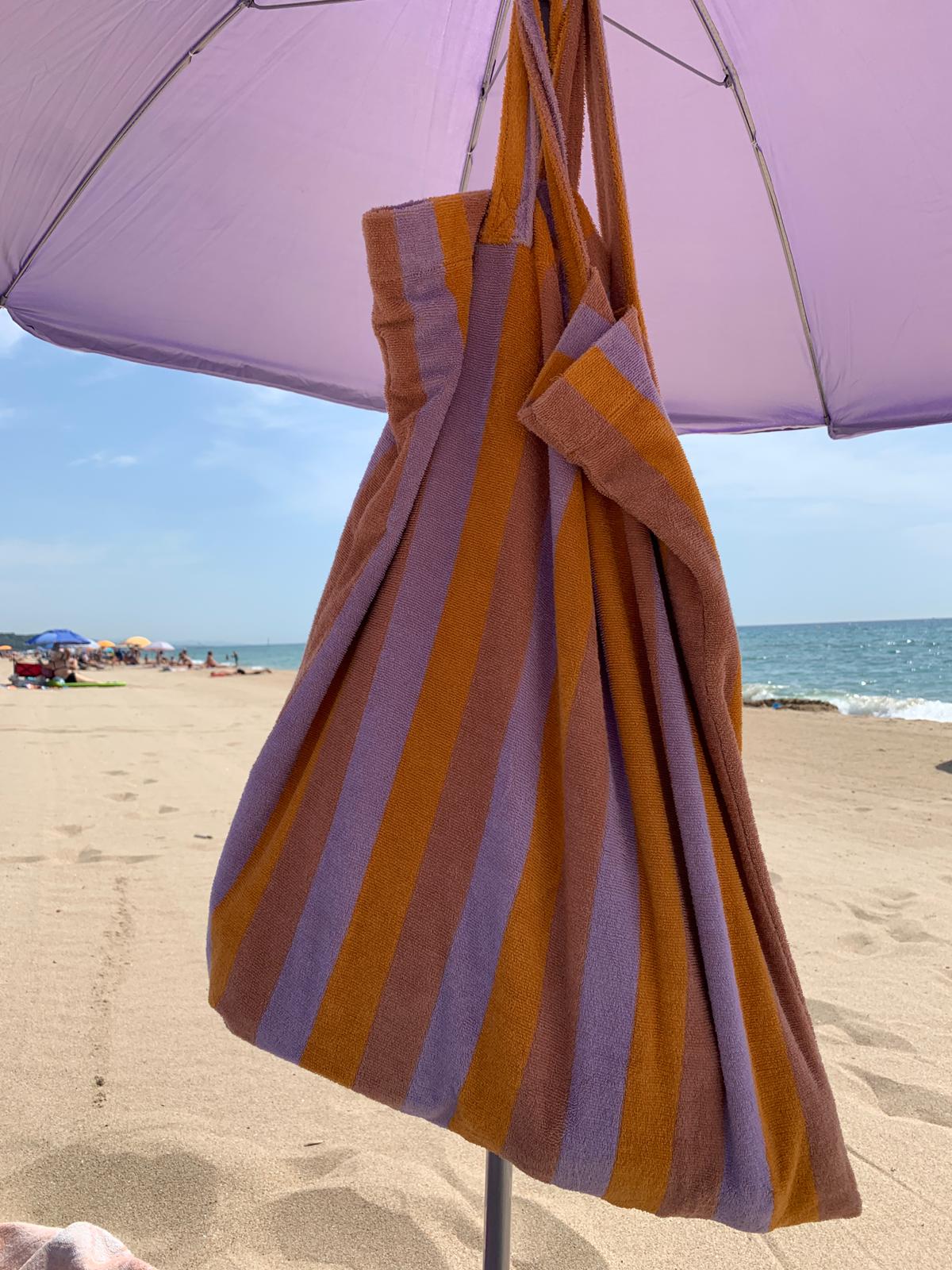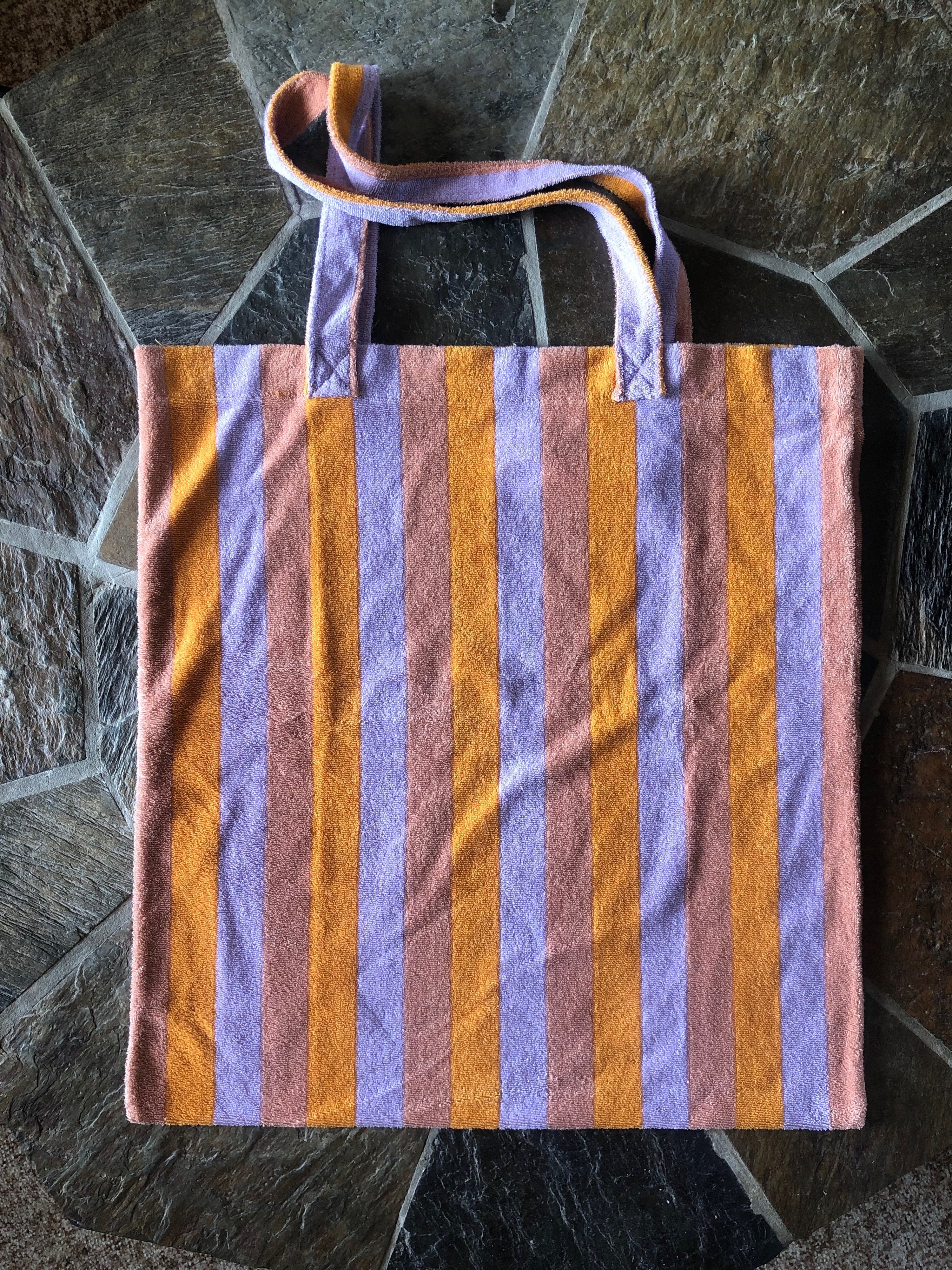 Speezys XL Shoulder Bag BOLD Stripe One
This Speezys special edition XL Shoulder bag is unisex and available in two colour combinations: Nude, Lilac & Mandarin. The fabric is specially made for Speezys, it is a yarn dyed stripe in 100% cotton loop terry with a soft finish.
This bag perfectly fits with most of our solid kaftan range.
Size: Length 60cm Width: 57cm & Strap length +/- 32cm 
Speezys XL Shoulder Bag BOLD Stripe One